CARS FLEET
SKY LUXSE Dubai is one of the most renowned car rental companies in the UAE, offering an extensive range of luxury cars ranging from SUVs, sedans, sports cars, and convertibles. If you're looking for the ultimate driving experience in Dubai, then SKY LUXSE is the perfect choice for you. SKY LUXSE has a vast collection of luxury cars for rent, and our collection is updated regularly to keep up with the latest models. We offer an array of vehicles from premium brands such as BMW, Bentley, Audi, Lamborghini, Rolls-Royce, Ferrari, and many more. Let's take a closer look at o range of luxury cars.
SUVs
SUVs are the ultimate expression of luxury and comfort. SKY LUXSE Dubai offers a wide range of SUVs that are perfect for off-road adventures and long drives. You can rent the powerful and luxurious Mercedes-Benz G63 AMG, the stylish and versatile Range Rover, or the spacious Cadillac Escalade.
Sedans
Sedans are ideal for business travel and leisure trips. The vehicles are known for their comfort and elegance and are perfect for cruising through Dubai's highways. SKY LUXSE offers executive sedans like the Mercedes-Benz S-Class, the BMW 7-Series and the Audi A8. These sedans are renowned for their luxurious interiors, cutting-edge technology, and exceptional performance.
Sports Cars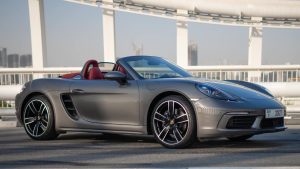 If you're a thrill-seeker, adrenaline junkie or car enthusiast, then SKY LUXSE Dubai's range of sports cars is perfect for you. Our sports cars offer an exhilarating driving experience that's hard to beat. You can choose from the iconic Ferrari 458 Spider, the Lamborghini Aventador or the Porsche 911 Turbo S. The cars have powerful engines, sharp handling, and race-inspired interiors.
Convertibles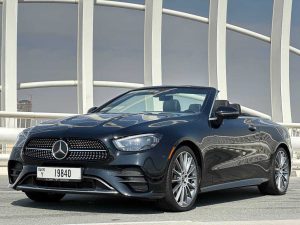 There's no better feeling than driving around UAE in a convertible, the wind in your hair and the sun on your face. SKY LUXSE Dubai has a range of convertible cars that are perfect for a leisurely drive around town. The stunning Porsche 911 Carrera or the sporty BMW Z4 Roadster are ideal rentals for a weekend getaway or a romantic evening. In conclusion, SKY LUXSE offers a wide range of luxury cars, all of which are designed to cater to the needs of every kind of driver. With our diverse collection of luxury vehicles, SKY LUXSE is the ultimate destination for luxury car rentals. Renting a luxury car from from us gives you the opportunity to experience the best of what UAE has to offer while enjoying unparalleled comfort, power, and performance.